2018 Au Contraire Sonoma County Carneros Chardonnay Mighty Mouse
0.75 Ltr. White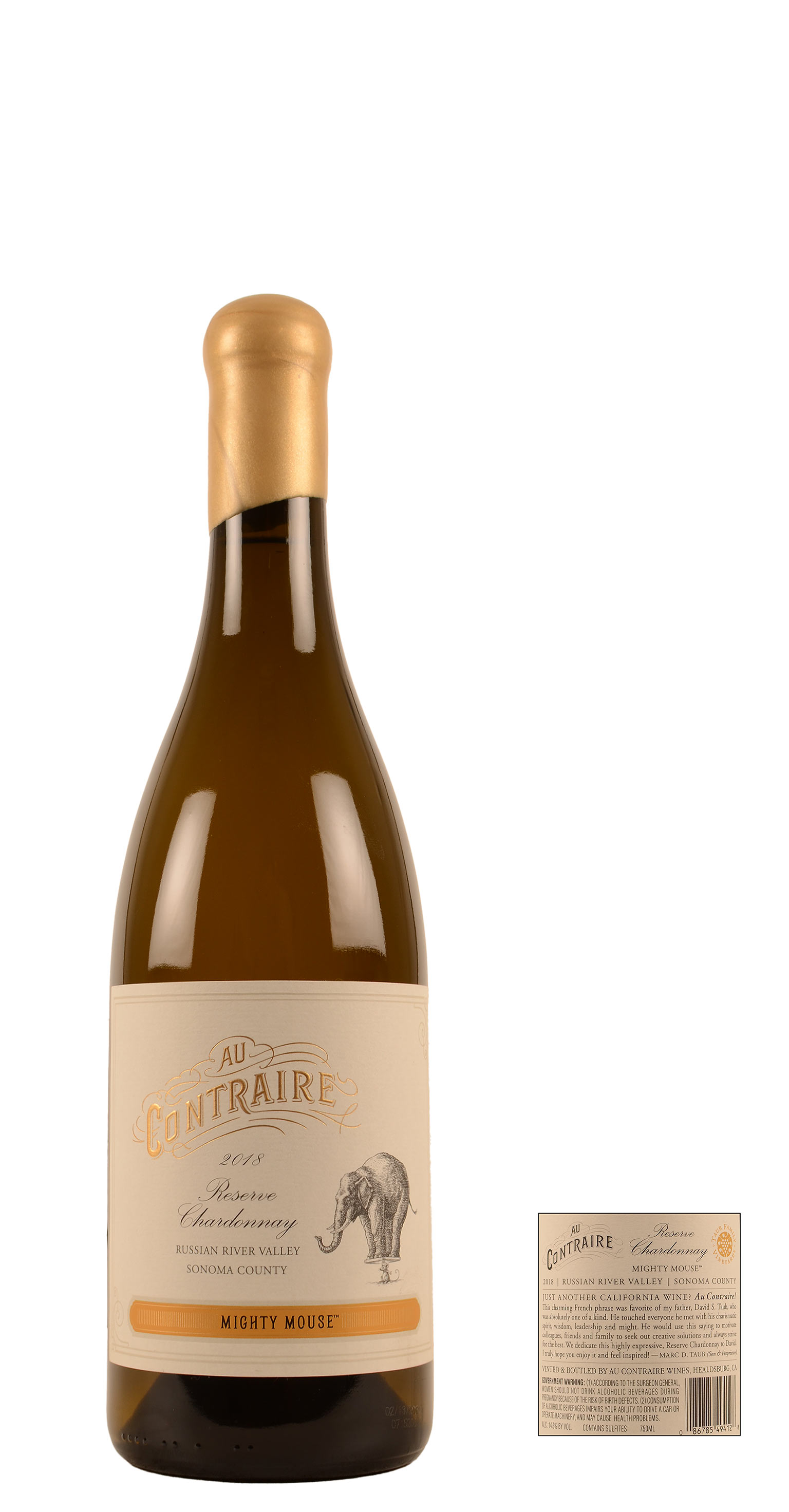 Golden yellow color. Expressif nose of ripe pear, yellow apple, apricot, jasmine and a delicious vanilla touch. Full, rich and ripe fruit continues in the mouth. Nicely fused and balanced. In the long final, more tropical fruit comes up accompanied by a hint of brioche.
Grilled poultry or poultry with a rich sauce, lobster, tasty, strong fish, pork and soft cheeses.
climate

Russian river valley and Green Valley are the standard for the rest of Sonoma County and California. Temperatures are considerably cooler here and the nights can cool off considerably. The fog here also lingers longer so that it heats up less quickly. It also offers cool climate grapes and their wines an ideal home. The very best Pinot Noirs and Chardonnays come from here.

soil

Goldridge: Fine, yellow sandy loam bottom. Remains of an ancient inland sea that later emptied into the ocean. The poor soils do not hold water well, producing high-quality vines. Unique soil for California. The soil here is regularly crossed by layers of boulders (gravel).

vinification

2 types of clones from Chardonnay. Wente for taste and aroma and Dijon Kloon 76 for fraichness and structure. The combination guarantees a rich and complex wine that is 100% aged in French oak for 16 months (50% new).
title
Sonoma County Carneros
class
Chardonnay Mighty Mouse